Borlänge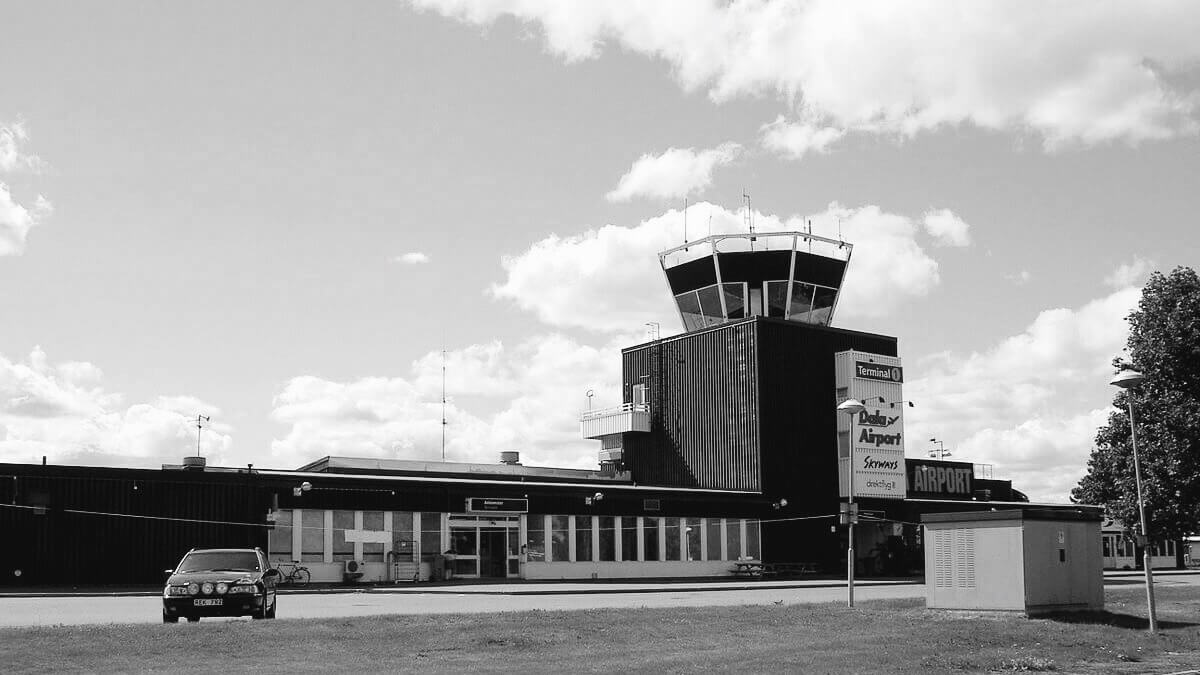 Between 1796 and 1908 the field where the airport is situated served as training grounds for the Swedish army. The first flight on the field occurred in 1913. The flying club was formed in 1935 and the Swedish Air Force used the field extensively during World War II.
On the last day of March 1962 the new runway was finished. Airlines and destinations have come and gone over the years, currently the airport has scheduled traffic to Malmö and Gothenburg through AIS Airlines, and in addition to that, several charter destinations. The airport is also home to a flying club, soaring club, skydiving club and model flying club.
The airfield is strategically positioned for helicopters travelling between the northern and southern regions of Sweden, a good place to refuel. The tower was originally operated by the airport company as an AFIS service. In 1985 AFIS gave way to ATC (delivered through LFV). ACR took over the ATC service about 2 years ago.