Kalmar Öland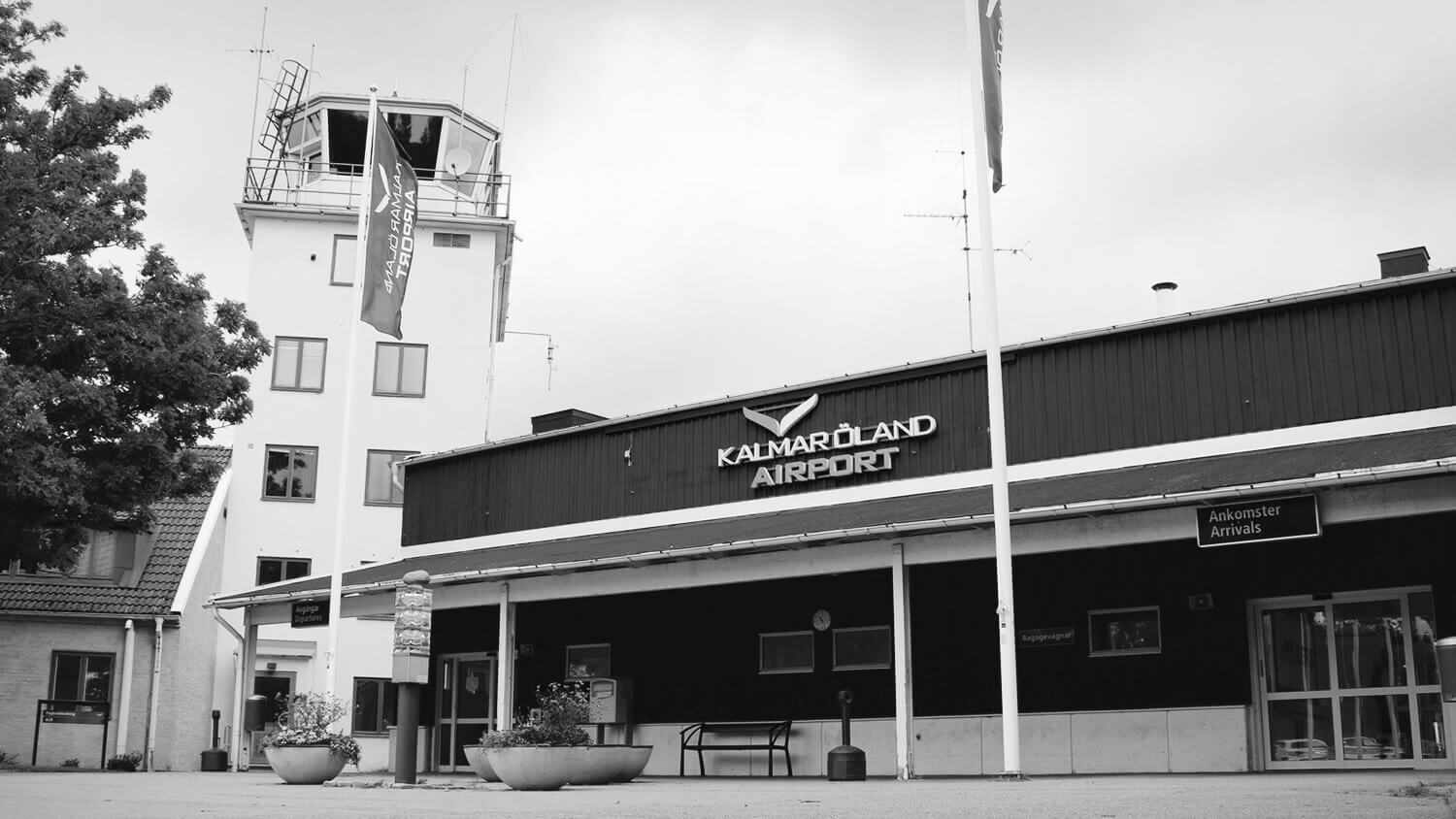 The airport was founded 1942 as a Swedish airbase, F12. The airbase was shut down in 1980. Linjeflyg started flying scheduled traffic to Stockholm in 1957. Since 1992 SAS has scheduled flights to Stockholm-Arlanda and since 2006 Kalmarflyg has scheduled flights to Stockholm-Bromma. The airport is owned and operated by Kalma Öland Airport AB, which is publically owned by the municipality.
Kalmar has intersecting runways 16/34 and 05/23. Runway 16 has ILS and NDB, Runway 34 has VOR/DME. The tower, which is adjacent to the terminal building, is from 1960. Radar coverage in the TMA varies between 1500ft and 2500ft.
The scheduled traffic consists of 6-10 flights daily to Stockholm with ATR76 and Saab 2000. The airport has a flight training school for CPL training and a flying club that provides PPL training, external schools frequently use the aerodrome as well.
Military traffic occurs occasionally. The amount of traffic varies between 20 take offs and landings –on a dreary winter's day –to an all-time-high of 170 take off and landings that was recorded on a beautiful autumn day in 2013.